We offer a product of recognized Italian quality and precision, a young brand with a global reach. Many years of experience in the industry as well as special flexibility and individual approach to projects cause the growing popularity of the iHR hotrunner systems program.
Single nozzles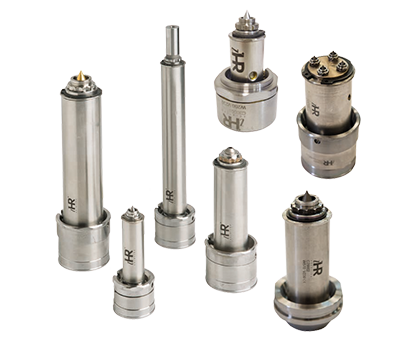 IHR nozzles fall into four categories: Single Standard, Eco-Line, Mini-mould and Multi-tip. Thanks to various solutions, iHR Solution is able to perform any order - from the most economical solutions for the formation of amorphous polymers in common use to high-performance technical polymers.
Injection systems
IHR Solution injection systems are used in a wide range of applications, from standard to special systems, designed for every need. Our technology includes a wide variety of tips, including the patented Topless T version, providing fast color change, excellent mechanical molded polymer performance as well as lower operating pressures.
Hot halves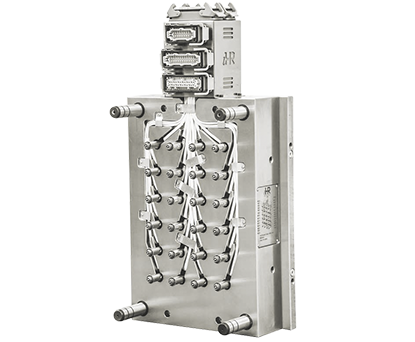 Hot halves are designed and built according to customer requirements. Shipped assembled, wired and tested. Ready for action. Depending on the requirements, the hot half can be delivered with or without an insulating board.